Everyone Complains About Politics, But Who Can Fix It?
Psychotherapist/Theologian Offers Answers from On High
Los Angeles, CA – September 29, 2023 – As another election season approaches, one might have questions dancing around in the mind … conservative or liberal? Who can be believed in the debates? What really matters? Can anybody save humanity as a civilization?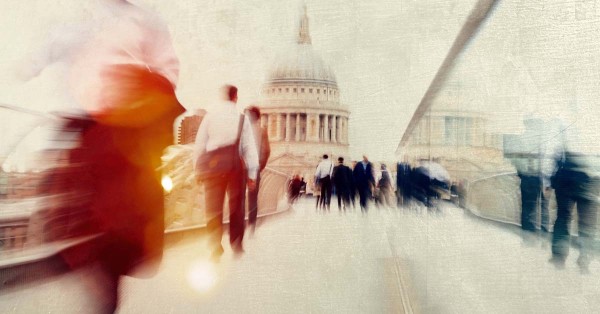 The late Dr. Pieter Noomen wrote extensively about these and many other issues, and he left behind a treasure trove of messages that he believed were spoken to him by a higher power. They remain available free to anyone on his website, www.wordsforall.org, and although he died in 2019, his words remain timely today. For example:
"Can one human being who lives in peace and with inner harmony make a difference? For that matter, will anything change because someone does believe these words? … You need to be involved politically or be an activist for justice debunking phoniness? Should you fight, donate money, speak up, vote or volunteer to protest brokenness? Asking yourself questions like these can lead to exploring your personal motives. These booklets want you to do that. I recognize only what is positive and healing."
The "I" in that last sentence is not Dr. Noomen, although he was the man who wrote it. The "I" is what he called The Real Reality, what some might call God, Allah, the deity, Supreme Being … whatever one might want to call Him or Her. Dr. Noomen was simply serving as a messenger, writing down all that he was told.
"As sentient entities, humans can reflect on their choices. In this, they are like Me," Dr. Noomen wrote, with the word "Me" referring to the deity. "Politics can be corrupt, religion divisive and science erring: what'll you stand for? What's your goal, vision, pride or intention? You carry the key to be My message. By choosing to keep advancing to more peace, you invest in eternity's structure."
Whether one believes that Dr. Noomen actually conversed with God or not, the writings of the former Protestant minister and psychotherapist undoubtedly contain messages than will resonate with many who read them today.
"Often, healing acts of love or beauty are done by people who don't know Me," Dr. Noomen wrote. "Many don't care about religion or opinions. They just want to do and be right. If that fits you, you do know and reflect Me without realizing it. Any harmony in people's desires, intentions or behavior posts a positive sign. And acting with compassion for people in need can rectify blatant disorders. This underscores that, in people's lives, harmony and justice await activation."
Born in the Netherlands, Dr. Noomen completed doctoral studies in theology and pastoral psychology at the Free University of Amsterdam and became senior minister of three Protestant churches. Later he worked as a psychotherapist and as a staff member of a Los Angeles metropolitan church, involved in mental health issues like suicide prevention and hospice.
An example from Dr. Noomen's website (www.wordsforall.org):
"Nature's rhythm, its seasons or day and night cycle, is completely outside humans' control. So is much of what our body does. Fortunately, we can learn to adjust and make the best of it. In other areas, like economics, politics or culture, fluctuations remain precarious. Having a solid spiritual connection in the midst of so much we cannot control is priceless."
Media Contact
Company Name: Ascot Media Group, Inc.
Contact Person: Gloria Gonzalez
Email: Send Email
Phone: 281.333.3507
Address:Post Office Box 2394
City: Friendswood
State: TX 77549
Country: United States
Website: http://www.ascotmedia.com/