Johanna Neuman's Remarkable Historical Fiction Novel "The Concert" Pays Tribute to Human Perseverance During World War II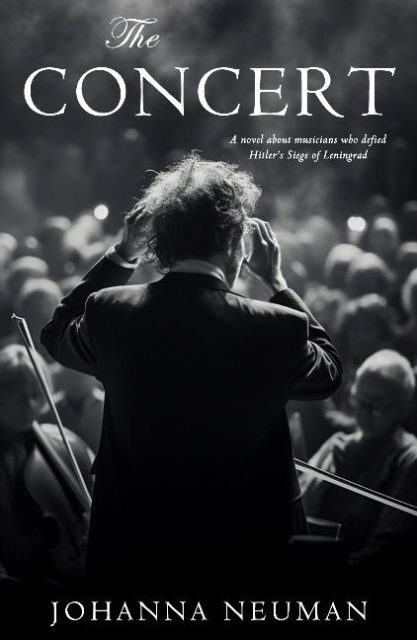 Delray Beach, Florida – Award-winning historian and author, Johanna Neuman, has unveiled her debut historical fiction novel, The Concert: A Novel about Musicians Who Defied Hitler's Siege of Leningrad. This book is available on Amazon, Barnes & Noble, and other popular online stores, with an audiobook version soon to follow. The novel unfolds the story of a group of musicians who banded together to lift a starving city's spirits, showcasing the power of strength and resilience in the darkest of times.
In the bleakest of hours, even the smallest joys can shine the brightest. The Concert is set against the backdrop of World War II, when the Nazis invaded the Soviet Union and subjected Leningrad, to an 872-day siege, depriving its three million citizens of food, warmth, and fundamental human rights. Amidst this ordeal, a group of starving musicians unites to perform a concert to raise the city's spirits. The story centers around the poet Olga Berggolts, who meets with her Poets Circle comprising female artists, dancers, and writers to document the chaos they witnessed during the war.
Johanna Neuman is a prolific speaker and writer on the history of women's suffrage in the United States. Actively advocating for women's rights, she has published two books and several monographs on the subject. In The Concert, she channels her writing talents into historical fiction, capturing the suffering endured by the citizens of Leningrad during the catastrophic period and the unwavering courage of the musicians and women who united with hope in the face of great suffering. With a Ph.D. in history, Johanna condenses her experiences as a historian and journalist to craft moving narratives that female activism and international politics.
Media Contact
Company Name: BakeMyBook Inc.
Contact Person: Johanna Neuman
Email: Send Email
Phone: (888) 208-4739
Country: United States
Website: https://www.johannawriter.com/