New book "Growing Up the Antichrist" by David Armillei is released, an experimental memoir combining poetry, life lessons, and personal history about balancing a complex life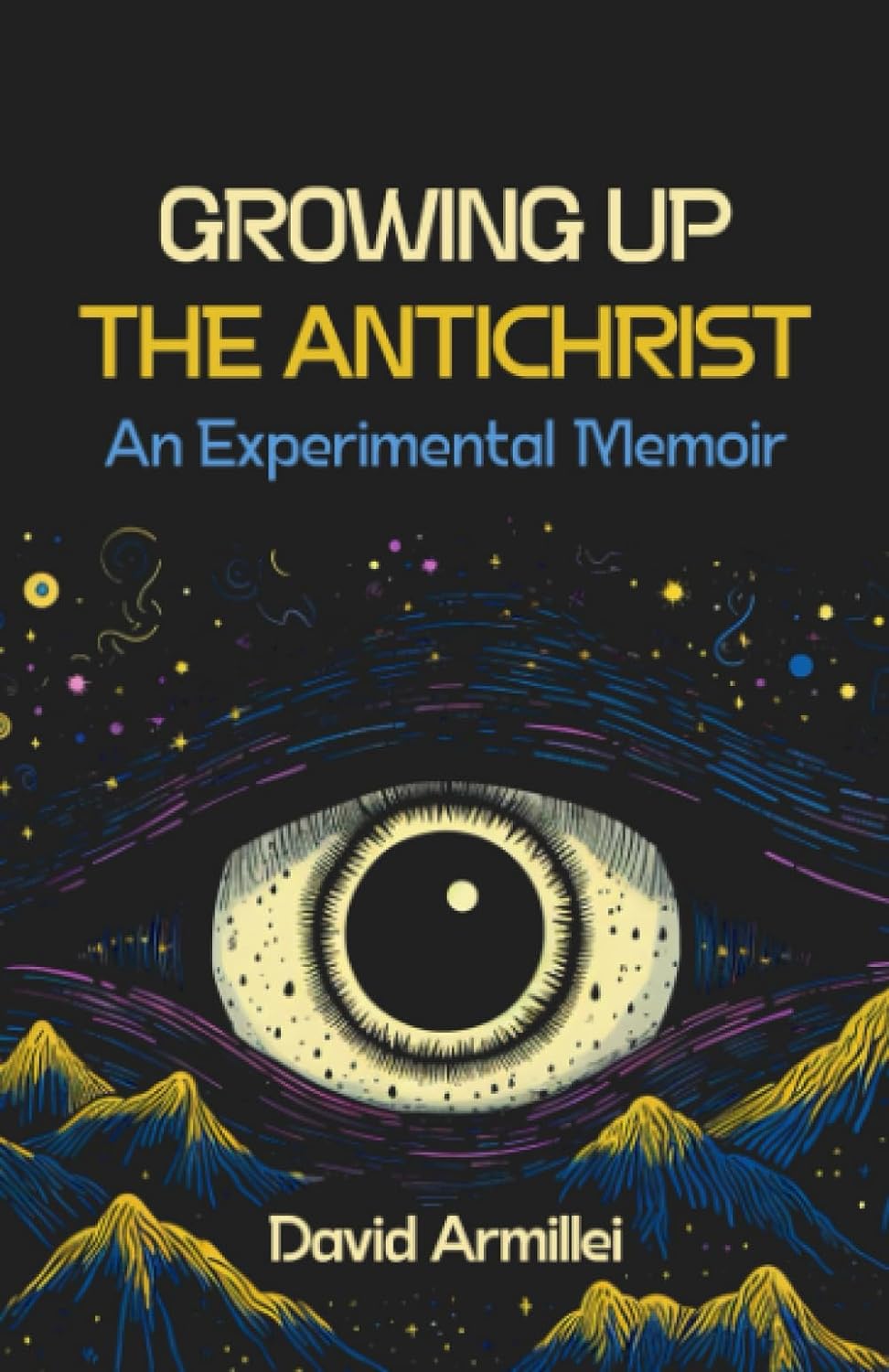 "Growing Up Antichrist: An Experimental Memoir" by David Armillei has been released worldwide. This unique, 159-page collection of poems and observations examines the author's life growing up in the early 21st century, navigating emotional challenges, feeling like an outsider, and myriad experiences driven by his "jack of all trades" approach to art, career, and exploration.
This unconventional, bold collection of creative writing frames the author's experiences in ways that universally apply to readers of all kinds, digging into the root emotions that are shared by people from all walks of life. Chronicling a period of change and growth from ages 17 to 25, the 40 poems contained in the book also offer insight into Armillei's personality during an important developmental time.
The author has gone on to practice law in New York and Los Angeles, produce numerous award-winning documentary films, own a minority share of a professional sports team, executive produce jazz and tango albums, and even appear on a Broadway stage. The poems reflect the creative instincts and broad interests that would go on to drive such a diverse career while simultaneously conjuring feelings of nostalgia, introspection, and the difficulty of finding oneself.
Armillei's poems are rhythmic and honest, unconventional and unguarded, showing that the past can be both a burden and a salve for everyone, especially those who don't quite fit in.
Growing Up the Antichrist (ISBN: 9798988687115) can be purchased through Amazon. The paperback retails for $12.99, and the ebook retails for $2.99. Review copies and interviews are available upon request.
From the back cover:
"What you are holding in your hands is a curious thing. This book is a memoir, although certainly not a traditional one. Call it an 'experimental, intellectual memoir.'"
So begins this startling and compelling collection of 40 pieces that reflect the passion, fears, and confusion of a young man trying to make sense of, find meaning in, and discover his place in the world between the ages of 17 and 25. Full of rhythmic, vivid language, Growing Up the Antichrist uses poetry as a starting point to express profound, maddening, and sometimes hilarious emotional truths about the process of growing up in the early 21st century, grappling with nostalgia, and struggling as an outsider (even among the outsiders). Driven by a complex, but enduring, hope and balancing a respect for and distaste of the past, this "intellectual memoir" goes beyond the author's own backstory to speak to universal experiences that unite us across the generations.
About the author:
While pursuing a successful career as a New York- and then Los Angeles-based lawyer, David Armillei began a second career as a producer of female-driven documentary films. After these independent films won multiple awards (including the Grand Jury Prize at the Sundance Film Festival), David decided to follow his own muse and simultaneously pursue yet another path – writer. GROWING UP THE ANTICHRIST, his first book, is the result. This experimental, poetic memoir is a collection of 40 pieces that reflect his experience coming of age as a perennial outsider in Franklin, Tennessee, Charlottesville, Virginia, and Palo Alto, California. Driven by a complex, but enduring, hope and balancing a respect for and distaste of the past, the book goes beyond David's own backstory to address the universal passions, fears, and confusions inherent in growing up. In keeping with his "jack-of-all-trades" ethos, David was also formerly a minority owner of the Cleveland Guardians (née Indians), unsuccessful entrant into the N.B.A. draft, successful "Lifeline" on "Who Wants to Be a Millionaire?", and "Boy Friday" to a well-known billionaire. During his little spare time, he can be found either hiking or accompanying his wife to watch their daughter dance.
Media Contact
Company Name: MindStir Media LLC
Contact Person: Jen McNabney
Email: Send Email
Phone: 800-767-0531
Address:1 New Hampshire Ave Suite 125
City: Portsmouth
State: NH
Country: United States
Website: https://mindstirmedia.com/