Soy Chaap Unveiled: SpiceKlub Cupertino's Latest Culinary Masterpiece Takes Center Stage for Non-vegetarian Lovers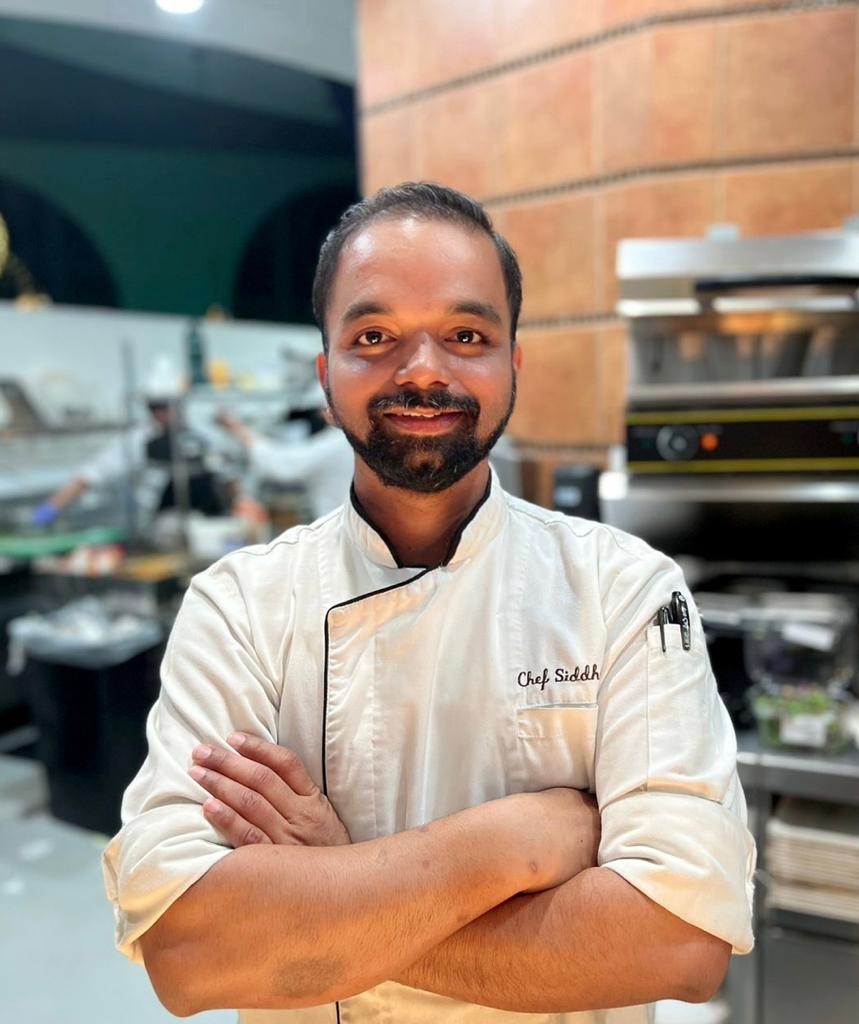 "Chef Siddharth Parab: The Visionary Culinary Artist Behind SpiceKlub's Soy Chaap Creation"
Cupertino, CA – 29 September, 2023 – SpiceKlub Cupertino, a trailblazer in the culinary world, introduces the iconic Soy Chaap, a versatile and historically significant dish in Northern Indian cuisine.
This 'Vegetarian Seekh Kebab,' born out of innovation and culinary expertise, traces its roots back to the glorious Mughal era of India. Today, it stands as a protein-rich, flavorful delight beloved by vegetarians and non-vegetarians alike.
The journey into the world of Soy Chaap begins with a blend of traditional flavors and modern culinary trends. Fresh or canned soya sticks take center stage, accompanied by a choice of ghee, refined oil, vegetable oil, or mustard oil to suit your taste. A mixture of fresh tomatoes, ginger, garlic, Kashmiri red chilies, and hot water adds depth and color to the dish. Bay Leaf, Green Cardamom, Black Cardamom, Cumin Seeds, Red Chili Powder, Turmeric Powder, Coriander Powder, Garam Masala, and Kasuri Methi come together in perfect harmony. Red Onion, Salt, Water, and Fresh Coriander Leaves complete this culinary masterpiece.
The artistry of crafting the Soy Chaap Curry is a labor of love. Begin by removing wooden sticks from the soya meat and cutting the chaap into bite-size round or oval pieces. Marinate with a blend of salt, ginger-garlic paste, curd, red chili powder, and turmeric powder, ensuring each piece is coated evenly. Allow the marination to infuse the flavors, marinating overnight for an enhanced taste if desired.
For a crisp, golden texture, heat oil in a pan and shallow fry the marinated chaap. Alternatively, air-frying is also a healthy and efficient option for achieving the desired texture.
Creating a smooth tomato paste by blending fresh tomatoes, ginger, garlic, Kashmiri red chilies, and hot water lays the foundation for the flavorful gravy. In a pan, heat oil and sauté whole spices. Add onions and cook until golden. Introduce the tomato paste, turmeric, red chili powder, and coriander powder, cooking until the oil separates from the masala. Gradually add water to attain the desired gravy consistency. Incorporate kasuri methi and garam masala, allowing the curry to simmer over low heat until the sauce thickens.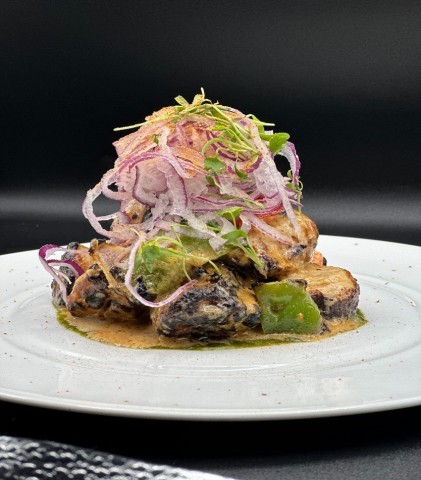 Infuse the flavors by adding the fried soya chaap to the gravy, ensuring each piece is soaked in the rich flavors. Cover and simmer the curry over low heat for a few minutes, allowing the chaap to absorb the essence of the gravy. Complete this delightful preparation by garnishing the Soy Chaap Curry with fresh coriander leaves. Serve this aromatic, flavorful dish hot, paired with lachha paratha, tandoori roti, or naan, for a complete Indian dining experience.
Meet Chef Siddharth Parab: The mastermind behind this delectable Soy Chaap recipe is Chef Siddharth Parab. With an illustrious culinary journey and three years of dedicated service at SpiceKlub Cupertino, Chef Parab brings innovation and expertise to every dish he creates.
About SpiceKlub Located at Cupertino:
A Gastronomic Wonderland: SpiceKlub Cupertino is a pioneer in the restaurant industry, renowned for its fusion of tradition and modernity. Our chefs use test tubes, syringes, beakers, dry ice, and other elements to plate up each dish as a work of art, offering an immersive dining experience. The new online recipe section is an extension of our commitment to redefining Indian cuisine, presenting everyday recipes and street food in an attractive 'Master Chef Style' while retaining the essence and authenticity of Indian flavors.
For more information, please visit www.spiceklubusa.com
Media Contact
Company Name: SpiceKlub
Contact Person: Ruta J
Email: Send Email
Country: United States
Website: www.spiceklubusa.com