Chuck W. makes the switch from drums to synthesizers, after nearly losing a limb in an unfortunate accident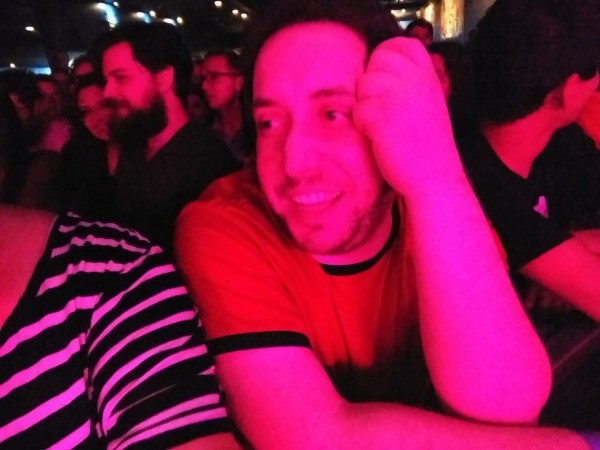 Based out of New York, Chuck W is a solo Neo- Psychedelic and Experimental Electronic musician who likes to explore the boundaries of the sonic spectrum. Chuck gives all credit for his musicianship to his beloved mother, who was there for him since the age of eight, when she found his first kit in the garbage and immediately got him lessons. For him, his mother's committed attitude towards him from the start is what has helped him in developing a thick skin, which is required to sustain in this industry.
It wouldn't be wrong to say that Chuck W. is on a roll this year. His second LP "Small World" was released this past February. It consisted of 14 tracks and has already gained mass popularity among listeners. After the success of "Small World", Chuck has put out his latest EP titled "Heavy Metal Dust Bunny Cynicism", which is some more of the 'synth-punk' sound of his first record, "Get Your Shit Together!" The title of this EP is based on the 5 astounding songs that it is comprised of – Heavy, Metal, Dust, Bunny, Cynicism.
Going into greater detail about his latest project, "Heavy Metal Dust Bunny Cynicism", Chuck W. says, "Aside from hearkening back to my first record with pacing and being punchy, to the point, if you will, I didn't want to lose any of the steam I'd cultivated from Small World [2020]. A lot of that steam came from a desire to have a more 'cohesive' record the second time around. I feel as though this EP is an excellent way of coming to a head for both these past projects and truly moving on into some funky new territory that I'm yet to have any idea about."
Chuck's life has been full of topsy-turvy turns. He lost full use of his right arm to a car accident exactly one year ago, which caused the end of his ability to physically play drums. But, instead of sitting back and doing nothing about it, he decided to switch from drums to synthesizers. For him, it was one of the craziest things that he has had to do. This shift was atypical, new, and very different for him, all at the same time. Rather than ceasing to play, he painstakingly learned to adapt to his new reality.
Chuck has a strong fan base from all across the globe, but most of his listeners are from the US, UK, Denmark, Mexico, and Brazil. He is an inspiration to all the people who think about quitting due to the slightest inconvenience in their life. He gives a humble message to all his listeners to adapt, instead of quitting.
Listen to the EP "Heavy Metal Dust Bunny Cynicism" now on Spotify.com.
Media Contact
Company Name: Chuck W. Records
Contact Person: Chuck W.
Email: Send Email
Country: United States
Website: www.chuckw.com